On top of the world
In April 2011, Arunima Sinha, a national level volleyball player, was thrown out of a running train by robbers who were after her gold chain. Her left leg crushed by the passing trains had to be amputated. This did not stop her from dreaming the impossible, on May 21st, 2013, Arunima summited Mount Everest. Watch as she takes us along on her journey in this passionate talk.
Please Note: This talk is available with English subtitles. Please enable YouTube Captions if the subtitles are not appearing.
Recorded at INK2014, Mumbai
About the Speaker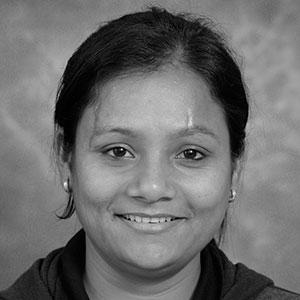 Mountain Climber
Arunima is a former national level volleyball player who was thrown off a moving train in 2011. In order to save her life, the doctors had to amputate part of her left leg. In light of this event, Arunima became inspired by Yuvarj Singh, an international cricket player who successfully won his battle with cancer. As such, she was determined to climb Mount Everest. In 2013, Arunima became the first female amputee (and the first Indian amputee) to make the climb. Arunima then went on to be the first female amputee to climb Mt. Kilamanjaro in Africa and Mt. Elbrus in Euope. She has been honored with numerous awards and recognitions. Currently she is busy planning to open a sports academy for underprivileged and physically disabled children.
View Profile