Making home-healthcare accessible and affordable
INK Fellow Siddharth Nair gives a talk on how a personal situation led him to putting his education at test, developing a home healthcare model combining neuroscience and engineering. His attempt proving successful he is now on the journey of creating home healthcare machines that would be affordable and accessible for the needy.
Recorded at INK2018, HYDERABAD
About the Speaker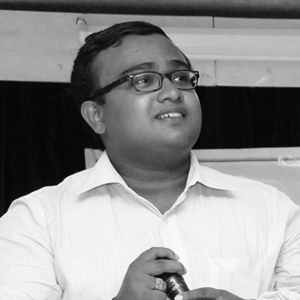 PHD Student (Senior Research Fellow)
Siddharth specializes in Medical Device Innovations, currently pursuing his doctoral research at Indian Institute of Science, Bengaluru. His broad research area is Collaboration and Success in Healthcare focusing on product design, development, commercialization and sustainability. With a passion for accessible healthcare, he founded Fyrsta Innovations in late 2012, where he was involved in the design and development of 'ReLive - An Innovative platform for Tele rehabilitation'. He is an active member of various techno-social communities and enjoys sharing his experiences with budding professionals and entrepreneurs. He envisions to solve various socio-economic problems by developing cost-effective and innovative solutions.
View Profile