Listen to nature's language
Ecologist, Shannon takes the audience through the biodiversity of the nature around us and how, all life, from the smallest bacteria to the largest elephant, uses unique chemicals to communicate with each other and with their environment.
Recorded at INK2016, Goa
About the Speaker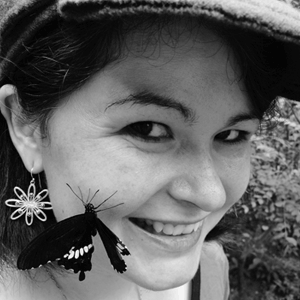 Scientist & Researcher
Born in the rural St. Lawrence Valley of New York State, Shannon has travelled across four countries and three continents to dedicate herself to promoting the biodiversity and chemical ecology of India's remarkable ecosystems. Shannon heads the Naturalist-Inspired Chemical Ecology (NICE) group at the National Centre for Biological Sciences, Tata Institute of Fundamental Research in Bangalore. Shannon is a chemical ecologist, committed to using the universal language of chemistry to understand the interactions of plants, animals, and microbes in India's diverse ecosystems. A Fulbright Scholar and Ramanujan Fellow, Shannon is helping to lead a national-level effort to promote chemical ecology in India. Her favorite thing about being a scientist is the privilege to observe and learn, every day, something completely new, and the possibility that it could make a positive difference in this world.
View Profile