Finding happiness
The endearing Aisha Chaudhary returns to the INK stage to share with us how she finds happiness and continues to smile despite a life-threatening illness.
Note: This talk is available with English subtitles.
Recorded at INK2013, Kochi, Kerala
About the Speaker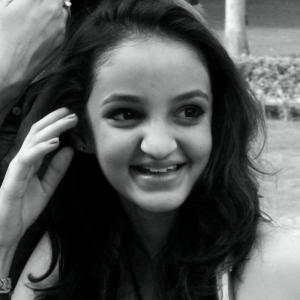 Inspirational Artist
Seventeen year-old Aisha Chaudhary was born with an immune deficiency disorder and overcame a predicted life expectancy of only one year to have become an accomplished artist today. Despite a serious lung disease called Pulmonary Fibrosis, her persistent optimism, extraordinary maturity in the face of impossible odds, and calm perspective on life's challenges have been an inspiration to many. UPDATE: Aisha Chaudhary sadly passed away on the morning of January 24th, 2015 after battling an immune deficiency disorder and Pulmonary Fiborosis throughout her life. Get Aisha's book "My Little Epiphanies"
View Profile