AI's transformative power
"Lets begin a symbiotic relationship with AI, where it thrives on our unstructured data, and we on its efficiency". Nivruti Rai, General Manager of Intel India talks on how a massive amount of unstructured data exists in our country, making it the perfect hotspot for AI mining .
Recorded at Road to GES 2017, Hitex Exhibition Centre, Hyderabad
About the Speaker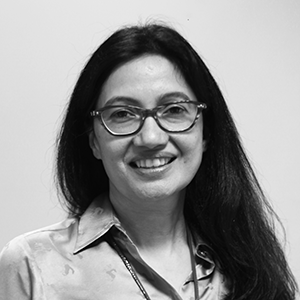 General Manager- Intel India
Nivruti Rai is vice president in the Data Center Group (DCG) and general manager of Intel India at Intel Corporation. Based in Bengaluru, she provides overall engineering and business unit leadership and leads operations for the site, driving innovation, cross-group efficiencies and execution for engineering teams delivering global products and roadmaps. She also leads engagements with national and local governments and policymakers, as well as collaboration with ecosystem players to enable innovation and entrepreneurship. Nivruti is also responsible for DCG India site engineering and execution, with a focus on delivering platforms aligned with the India team's charter. In addition, she supports DCG and the Intel Sales and Marketing Group in strengthening customer, ecosystem, academic and research lab relationships in India.
View Profile