Using Virtual Reality for mindfulness
In this compelling talk, MIT Media Lab's Judith Amores shows us how she is using technology to shape human perception and enhance the power of mind for us to become more mindful.
ABOUT INK: INKtalks are personal narratives that get straight to the heart of issues in 18 minutes or less. We are committed to capturing and sharing breakthrough ideas, inspiring stories and surprising perspectives–for free!
Recorded at Road to GES 2017, Hitex Exhibition Centre, Hyderabad
About the Speaker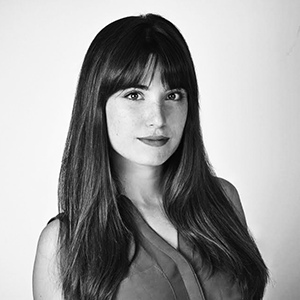 Research assistant and PHD student, MIT MEDIA LAB
Judith is a Ph.D student and Research Assistant in the Fluid Interfaces Group, MIT MediaLab. She graduated from MIT with a Masters in Media Arts and Sciences, she helped run VR/AR at MIT as a co-president. She holds a Multimedia Engineering degree from LaSelle University, Barcelona, Spain and has a Computer Science background, design focused on UX, UI and filming. She previously interned as a Human Computer Interaction (HCI) researcher at Microsoft Research and at R&D at URL Barcelona developing Augmented and Virtual Reality experiences and at the Google Creative Lab as a creative Technologist. Her grants, awards and publications include over 19 scientific papers, 3 patents, a 2016 Facebook Graduate Fellowship, 2015 Lego Foundation sponsored research, 2016 Finalist Innovation by Design Awards. She also received the 2017 Scent Innovator Award by the Cosmetic Executive Women (CEW) and IFF (International Flavours and Fragrances)
View Profile