Unleashing India's innovators
Following the launch of XPRIZE in India, Ratan Tata and Zenia Tata share their insights into innovation and the potential of the Indian youth, in this conversation with Lakshmi Pratury.
Recorded at INK Salon celebrating XPRIZE, Mumbai
About the Speaker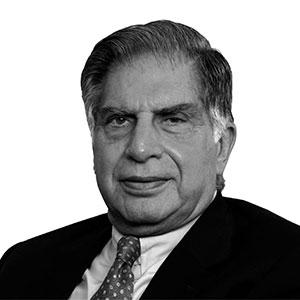 Chairman Emeritus, TATA Sons
Indian businessman and chairman Emeritus of Tata Sons. Heading the Tata Group from 1991 - 2012, Ratan Tata was the Chairman of Tata Sons, holding company of the Tata Group and major Group companies including Tata Motors, Tata Steel, Tata Consultancy Services, Tata Power and more. He is also Chairman of two of the largest private sector promoted philanthropic trusts in India. During his tenure, the Group has further expanded its global reach, with its revenues growing over eleven-fold to around USD$70 billion. Mr. Tata joined the Tata Group in December 1962. After serving in various companies, he was appointed the Director-in-Charge of the National Radio & Electronics Company Limited (Nelco) in 1971. In 1981, he was named Chairman of Tata Industries, the Group's other holding company, which he was responsible for transforming into the Group's strategy think-tank and a promoter of new ventures in high-technology businesses. He is associated with many organizations in India and abroad in varying capacities, some of which are the government of India's Investment Commission, the Prime Minister's Council on Trade and Industry, South Africa's International Investment Council, several prestigious universities and several philanthropies. Mr. Tata received a Bachelor of Science degree in architecture from Cornell University in 1962, and completed the Advanced Management Program at Harvard Business School in 1975. The government of India honored Mr. Tata with one of its highest civilian awards, the Padma Vibhushan.
View Profile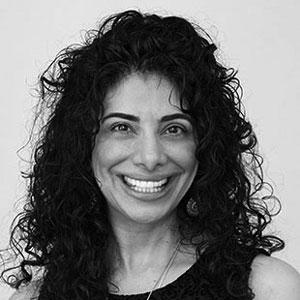 Program Director, Global Development, XPRIZE Foundation
Zenia Tata joins XPRIZE with more than 21 years of experience in program design, management and business development for not-for-profit organizations and social enterprises. Her work has spanned 20 countries in Asia, Africa and Central America, with diverse issues ranging from water and food scarcity, economic enhancement, climate change, land rights, healthcare, education and child welfare. Her unique contribution has been to infuse these traditional development solutions with an entrepreneurial approach, where all stakeholders can draw tangible value from these programs and services. Ms. Tata's consulting clients have included academic institutions like MIT's D-Lab, private sector social enterprises like Spring Health and Medeem, technology incubators such as D-Rev, impact investment groups like Beyond Capital, funders like Nike, Soros' Open Society Foundation and the Bill and Melinda Gates Foundations and large international NGOs such as Concern Worldwide. Before that, she was the Executive Director of International Development Enterprises (iDE) USA. iDE pioneered market-based approaches to increase income for impoverished farm families in Asia and Africa and has doubled the incomes of 20 million people living in abject poverty. Originally from Mumbai, India, Ms. Tata is passionate about her work with economically disadvantaged populations, believes in the innate entrepreneurial qualities of the poor and is constantly searching for innovative solutions to global problems. Ms. Tata has taught classes on social entrepreneurship in universities such as Harvard Business School, Stanford, MIT, University of Colorado and New York University.
View Profile