The VC Roast by T-Hub
Watch and listen to a fun VC Roast of a bunch of venture capitalists, led by Jay Krishnan, CEO of T-Hub.
Recorded at Road to GES 2017, Hitex Exhibition Centre, Hyderabad
About the Speaker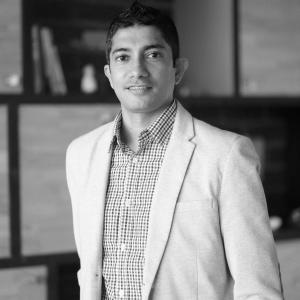 CEO, T-HUB
"A passionate entrepreneur, thinker-doer, who believes in turning ideas into reality" Jay Krishnan is a serial entrepreneur and investor with two successful million dollar exits in the US and India. In acareer spanning over two decades, Jay has donned many hats. He has held leadership responsibility in Fortune 100 companies, managed large transformational initiatives, built new product offerings and helped create scale in the startup space. Jay has successfully founded and exited multiple companies in the IoT space across the world. In the capacity of CEO of T-Hub, Jay is responsible for its overall growth. He is the brain behind several tech innovations that has aided T-Hub to become amongst the most coveted incubators in India. It is due to his foresightedness that T-Hub works on a technology enabled platform for all startups/entrepreneurs across verticals. He has been instrumental in fostering innovation through technology platforms like Sandbox and Playbook to empower entrepreneurs with solutions at every stage of their journey. Jay has a MS in Electrical Engineering from the University of Hartford, Connecticut and is an alumnus of IIM, Bangalore where he did his execuive MBA in General Management.
View Profile