The invisible disaster
In this hard-hitting talk, Anshu Gupta, founder of Goonj, brings our attention to the most ignored basic human need — clothing.
Recorded at INK2014, Mumbai
About the Speaker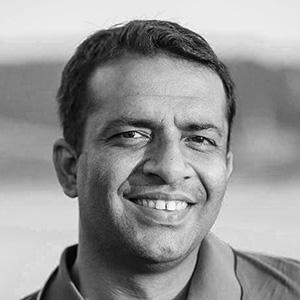 Founder, Goonj
Anshu Gupta is the founder of Goonj, a primarily volunteer run organization based in New Delhi that provides clothes and other basic amenities to millions across India by turning one person's waste into a resource for another. In 1998, Anshu left his job as a manager of corporate communications in a large Indian company to found Goonj and travel across India in order to understand the needs of the people of his country. From collecting clothes from his own house, relatives and friends, and distributing them on the roads in the chilly winter nights of Delhi, his dream has come a long way. Recently Anshu has been awarded the 'Social entrepreneur of the year award' by the Schwab foundation, sister concern of the World Economic Forum. Anshu's efforts to bring wider attention to the most ignored basic need of human i.e., clothing, and its various aspects right from dignity, deaths in winters to the most taboo subject of sanitary pads are getting wider acceptance across the world and many organizations have started replicating GOONJ's various initiatives.
View Profile