The future of manufacturing
Futurist Jordan Brandt shows us how manufacturing is being democratised with 3D printing. Giving us a glimpse of the massive impact distributed manufacturing will have, Brandt encourages us to embrace the idea of designing and creating our own things.
Recorded at INK2014, Mumbai
About the Speaker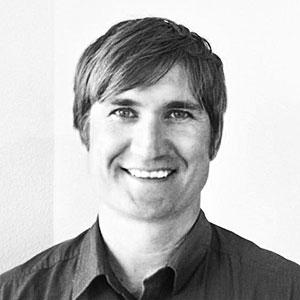 Technology futurist, AUTODESK
As a Manufacturing Technology Futurist at Autodesk, Inc., Jordan Brandt spends a lot of time in the past talking to people in the present about the future of designing and making things. Brandt was named one of Forbes' 12 "NextGen Innovators" in 2014. Originally from a small farming community in Kansas, Brandt has a degree in Architecture from the University of Kansas and a doctorate from Harvard. His doctoral dissertation developed the concept of distributed manufacturing systems (mobile factories). Since Autodesk's acquisition of Horizontal Systems, where Jordan served as co-founder and CEO, he has been traveling the globe speaking about his experience in the architecture, aerospace engineering, cloud computing and manufacturing industries. Jordan provides expert commentary on high-profile trends such as 3D and 4D printing, reshoring, robotics and high-speed transportation. He has been featured in publications such as Forbes, Financial Times, Fast Company and Business Insider.
View Profile