The future is better than you think
XPRIZE Foundation's Peter Diamandis shows us that the world's biggest problems can also be the biggest business opportunities. Powered by exponential technologies, Diamandis believes that all of us have the tools to take on humanity's greatest challenges.
Recorded at INK Salon celebrating XPRIZE, Mumbai
About the Speaker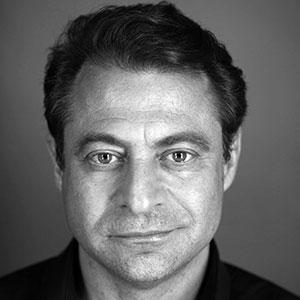 Chairman and CEO, XPRIZE Foundation
Dr. Peter Diamandis is the Chairman and CEO of XPRIZE, which leads the world in designing and launching large incentive prizes to drive radical breakthroughs for the benefit of humanity. Best known for the $10 million Ansari XPRIZE for private spaceflight and the $10 million Progressive Automotive XPRIZE for 100 mile-per-gallon equivalent cars, XPRIZE is now launching prizes in Exploration, Life Sciences, Energy, and Education. Diamandis is also an international leader in the commercial space arena, having founded and run many of the leading entrepreneurial companies in this sector including Zero Gravity Corporation, the Rocket Racing League and Space Adventures. As co-Founder & Chairman of the Singularity University, a Silicon Valley based institution partnered with NASA, Google, Autodesk and Nokia, Diamandis counsels the world's top enterprises on how to utilize exponential technologies and incentivized innovation to dramatically accelerate their business objectives. Dr. Diamandis attended the MIT where he received his degrees in molecular genetics and aerospace engineering, as well as Harvard Medical School where he received his M.D. Diamandis' personal motto is: "The best way to predict the future is to create it yourself!" Diamandis' background is in space exploration -- before the X Prize, he ran a company that studied low-cost launching technologies and Zero-G which offers the public the chance to train like an astronaut and experience weightlessness.
View Profile