The digital transformation era
Vikram Kailas of Mytrah Energy and Vanitha of IBM India in a very optimistic discussion with Lakshmi Pratury, on changes in the power industry due to the technological advancements and opportunities that come along with it, making available a platform for small entrepreneurs due to de-marketization.
Recorded at Road to GES 2017, Hitex Exhibition Centre, Hyderabad
About the Speaker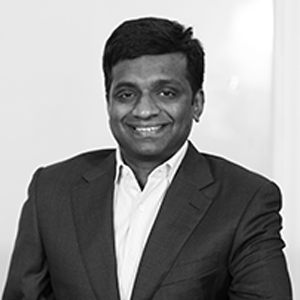 Vice Chairman & Managing Director, Mytrah Energy
Under Vikram's leadership, in a span of six years, Mytrah Energy, a pioneer and one of the largest independent power producers ('IPP') in renewable energy in India reached a portfolio of 2000 MW. With power generation assets across 16 projects and 9 states, Mytrah has more than 200 wind masts installed across multiple states in India. As India's smart utility, Mytrah through a diversified renewable energy portfolio leverages its robust end-to-end capabilities in generating renewable energy for its projects in India. The Company currently has an active development pipeline of about 3000 MW of wind energy and 500 MW of solar energy. Vikram Kailas has worked in the Energy & Utilities investment banking group at Credit Suisse in New York, where he was involved in a number of renewable energy transactions, including a US$ 6 bn exit financing for Calpine and a US$ 300 mn loan for First Energy. Prior to joining Credit Suisse, Vikram Kailas worked for Deloitte Consulting in India.
View Profile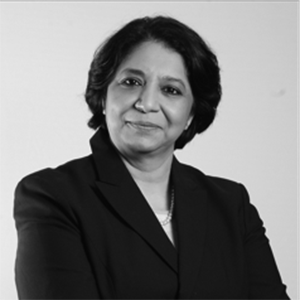 Chairman, IBM India Private Limited
Vanitha Narayanan is the Chairman of IBM India Private Limited. She was appointed to this leadership position in January 2017, to leverage her IBM experience and extensive market knowledge. Vanitha works with government, clients and the ecosystem to build strategic plans & the intersection of industry and technology. She spearheads transformational initiatives and plays a critical role in enhancing IBM's significant footprint in India to serve Indian and global clients In her earlier role as Managing Director of IBM India Private Limited, and Regional General Manager of IBM India/ South Asia, Vanitha was responsible for all of IBM's sales, marketing, services and global delivery operations in the India/South Asia region, including Bangladesh, Nepal and Sri Lanka. She was named one of the 'Most Powerful Women' in Business in India (2014- 2017) by Business Today for 3 consecutive years, one of the 12 Global Indian Super Women of 2016 by CXOToday and conferred with the Degree of Doctor of Letters by the LNM Institute of Information Technology.
View Profile