The Blues machine
Accompanied by harmonica player Dev, musician Ananth Menon gives a foot-tapping guitar performance of a blues song, followed by a more somber but melodious song concerning the economic depression post-1920.
Recorded at INK2016, Goa
About the Speaker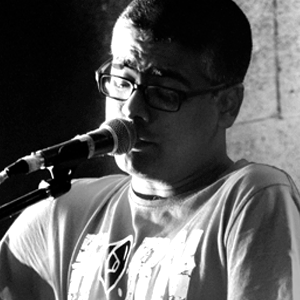 Musician
Ananth Menon is a guitarist and singer from Bangalore, India. Ananth has been active in the blues and rock scene for the last 16 years and is one of Bangalore's most recognisable voices today. It was the release of Eric Clapton's Grammy winning Unplugged album that changed Ananth's life - from Clapton, he quickly discovered the hallowed world of delta blues and from then on there was no looking back. Ananth started his journey into music as a bass player for Bangalore's oldest surviving blues band, the Chronic Blues Circus. He went on to play the guitar in one of Bangalore's most infamous rock bands, the Galeej Gurus. Ananth also played in a short-lived, but critically acclaimed rock band Parachute XVI, releasing a four song track. Ananth's latest project is By2 Blues in collaboration with Vasudev Prabhu. After performing as a duo for four years, they were joined by Joe Anthony on the cajon. The addition of the cajon supercharged the duo's already energetic sound, and the trio are working towards their first official music and video releases, launching at the end of this year.
View Profile