Rise of the robots
Marveling at advances and brimming with hope, Dr. Catherine Mohr examines the futuristic magic of robotic surgery and other medical developments. She presents some already in use today—such as surrogate hands which make repairing the heart possible via small incisions between the ribs—and others which are in the pipeline, such as fluorescence molecules which can make a cancerous area glow like a starry night, thus rendering it surgically treatable. As Dr. Mohr conveys, "We can give surgeons superpowers with these technologies, and we will all be much better off for it".
Recorded at INK2015, Mumbai
About the Speaker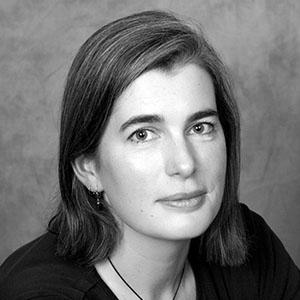 Roboticist, Surgeon
Dr. Catherine Mohr is the Vice President of Medical Research at Intuitive Surgical, a high technology surgical robotics company that makes the da Vinci surgical robot. In this role, she develops new robotic surgical procedures, and evaluates technologies to improve outcomes with surgical robots. In addition, she is a Consulting Assistant Professor in the department of Surgery at Stanford School of Medicine where she works with the Goodman Simulation Center in the development of simulation based curriculum for teaching clinical skills. In her early career, Dr. Mohr has worked for many years with Dr. Paul MacCready at AeroVironment developing alternate energy vehicles, high altitude aircraft, and high efficiency fuel cell power systems aimed at reducing our world's energy consumption and emissions. Dr. Mohr then went on to medical school at Stanford University School of Medicine and received her BS and MS in mechanical engineering from MIT. She is also the author of numerous scientific publications, and the recipient of multiple design awards.
View Profile