Riding your way to health
In his informative talk, Jeroen van de Waal tackles the worldwide problem of obesity and unveils 'Rise Ebove', a bicycle simulator which is designed to simulate real-life riding on a bicycle by combining motion with graphic screen content.
Recorded at INK Asia 2016, Singapore
About the Speaker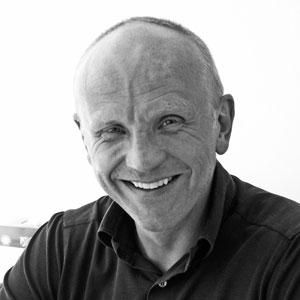 CEO & Co-Founder, ORCA Group
Originally from Holland, Jeroen has spend the last 19 years working in the USA, Argentina, Uruguay, Brazil, China and is now permanently established in Singapore - living and working as the CEO and co-founder of the Orca Group, a lifestyle and entertainment company. The Orca Group provides services and high end products from scuba diving training and equipment, sailing boats and most recently launched the cutting edge ebove™ bicycle simulator in South East Asia. Designed and created by Norwegian start-up Activetainment, the ebove™ bridges the gap between exercise, gaming and outdoor activities. The ebove bicycle simulator is going to rock the exercise, health, activity and gaming world by introducing a revolutionary connection of dynamic screen content and a motion controlled real time exercise device.
View Profile