Ragas, moods, and emotions
At INK2012, celebrated classical violinist H K Venkatram demonstrates the brilliance of Indian raga music. Watch as Venkatram illustrates how a change in one note of a raga can alter the emotions conveyed and affect the mood of the listener.
Recorded at INK2012, Pune, India
About the Speaker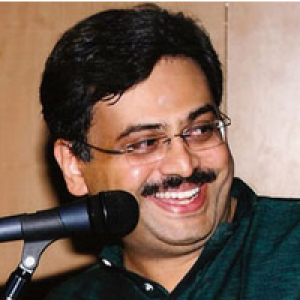 Violinists
HK Venkatram is one of the most accomplished and sought after violinists in the Carnatic Music field. HKV also works for Intel Corporation as Director of Intel Architecture Group in India. He belongs to the rare creed in which he pursues two careers in parallel seeking excellence in both chosen fields. HKV has been performing solo concerts and also accompanying the top artistes of Carnatic Music for over three decades in India and abroad. He is known for his deep understanding of nuances of Carnatic Music and adherence to classicism. His playing is characterized by depth, knowledge, sincerity and maturity.
View Profile