Practicing incidental sustainability
Veerappan Swaminathan tells us about how he uses the 'maker movement' to get communities in Singapore engaged in enjoyable practices that contribute to sustainable living.
Recorded at INK2016, Goa
About the Speaker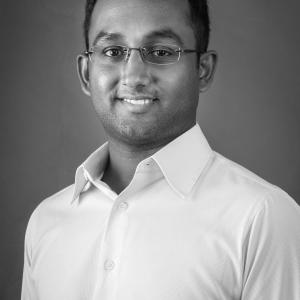 Founder & Director, Sustainable Living Lab
Veerappan Swaminathan is the founder and director of Sustainable Living Lab, that operates in Singapore, India and Indonesia. He has a keen interest in addressing sustainability challenges through foresight methods, community development and technology. Veerappan is a pioneer of the maker movement in Singapore, was awarded the National University of Singapore Outstanding Young Alumni Award in 2019, the Joseph Jaworski Next Generation Foresight Asia Special Award in 2018 and represented Singapore at its UN SDG Voluntary National Review in the same year. He is also a recipient of the YSEALI professional fellowship by the US State Department. He sits on the panel of the Lotus-NUS Fund which awards seed funding to social enterprises. He is currently working on ensuring AI fluency across the general population, getting companies to innovate around the UN Sustainable Development Goals and reducing healthcare expenses in aging societies.
View Profile