Parallel worlds and the Eames legacy
Eames Demetrios shares the Indian connection of his legendary grandparents, designers Charles and Ray Eames, who came to India in 1958 on invitation of Nehru and wrote 'The India Report' — the document that founded NID in Ahmedabad. In a conversation with Lakshmi Pratury, Demetrios fascinates with his current large-scale project, Kymaerxthaere, which tells the stories of a parallel world through installations, images, films, and performances.
Recorded at INK2012, Pune, India
About the Speaker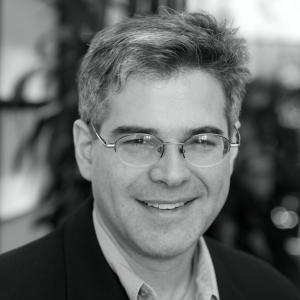 Creator, Kymaerica and Kymaerxthaere
Eames Demetrios is best known in the design world for his work as director of the Eames Office spearheading the successful re-discovery of the Charles and Ray Eames design heritage by new generations. The mission of the Eames Office is communicating, preserving and extending the work of Charles and Ray Eames. His current large-scale project, Kymaerxthaere, is a multi-pronged and ongoing work of multi-dimensional storytelling and has been underway for several years. The project can be found in stories set in bronze markers--like a novel where every page is in a different city. Kcymaerxthaere's manifestations include writings, video, performances, images, installation, and limited edition prints. You can discover some of the stories in India in the small village of Sakad in the tribal area of the Madyha Pradesh. Demetrios looks forward to bringing more Kcymaerxthereal stories to India. He currently lives in Southern California with his wife and two sons.
View Profile