On romanticizing the past
Known for pushing the envelope in his role as Chief Business Officer and Senior Vice President at Google, Nikesh Arora shares inspiring anecdotes from his life in this conversation with Lakshmi Pratury.
Recorded at INK2013, Kochi, Kerala
About the Speaker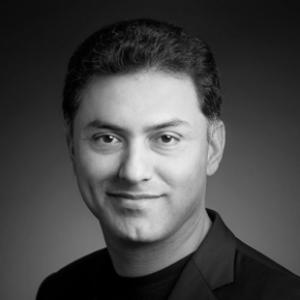 Senior Vice President and Chief Business Officer
Nikesh oversees all revenue and customer operations, as well as marketing and partnerships. Since joining Google in 2004, he has held several positions with the company. Most recently, he led Google's global direct sales operations. He also developed and managed the company's operations in the European, Middle Eastern and African markets and was responsible for creating and expanding strategic partnerships in those regions for the benefit of Google's growing number of users and advertisers. Prior to joining Google, he was chief marketing officer and a member of the management board at T-Mobile Europe. While there, he spearheaded all product development, terminals, brand and marketing activities of T-Mobile Europe. In 1999, he started working with Deutsche Telekom and founded T-Motion PLC, a mobile multimedia subsidiary of T-Mobile International. Prior to joining Deutsche Telekom, Nikesh held management positions at Putnam Investments and Fidelity Investments in Boston. Nikesh holds a master's degree from Boston College and an MBA from Northeastern University, both of which were awarded with distinction. He also holds the CFA designation. In 1989, Nikesh graduated from the Institute of Technology in Varanasi, India with a bachelor's degree in electrical engineering.
View Profile