My journey in vision
After becoming the world's youngest doctor at 17, Bala Ambati found his calling in service to the world's blind—a staggering number which currently stands at 42 million people. Dr. Ambati came to the pivotal conclusion that "the way we deliver medicines to the eye has to be better" and began developing an implantable disc to enable cataract surgery patients to heal without eye drops. In this hopeful talk, Dr. Ambati shares details of his research as well as the motivation he draws from his patients.
Recorded at INK2015, Mumbai
About the Speaker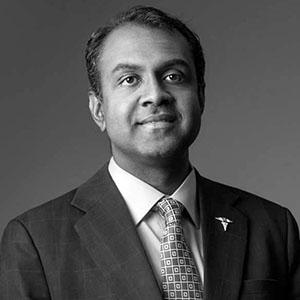 Ophthalmologist
Dr. Balamurali Ambati M.D. PH.D. became the world's youngest doctor, receiving his medical degree at the age of 17. He was rated #1 in a Top 40 under 40 global survey of ophthalmologists by The Ophthalmologist magazine in May 2015. Dr. Ambati has been chosen as one of the Moran Jazz Doctors, the NBA Utah Jazz team ophthalmologists. Dr. Ambati is an eye surgeon specializing in lifestyle lens implants, LASIK, cataract surgery and corneal transplants. As leader in ophthalmology, Dr. Ambati is the Professor of Ophthalmology at the University of Utah in Salt Lake City, and the team ophthalmologist for the Utah Utes. He also directs a laboratory for developing new cures for eye diseases and volunteers his time with ORBIS, Project Hope, Sight for the Sightless, the Navajo Nation, and other humanitarian outreach efforts.
View Profile