Music for a positive message
Grammy award winning composer Ricky Kej talks about climate change, an issue he is passionate about and his various musical efforts encouraging people to take it seriously. He also reveals how a conversation with Indian Prime Minister Narendra Modi inspired him to create an album for the United Nations Climate Change Conference.
Recorded at INK2016, Goa
About the Speaker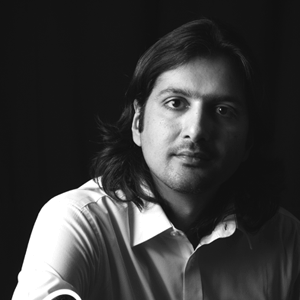 Composer & Conservationist
Ricky's Grammy award winning album Winds of Samsara is based on the ideals of peace set by Mahatma Gandhi and Nelson Mandela. He was also a featured musician on a Grammy Winning album and 2 Grammy Nominated albums at the 2015 Grammy Awards. Ricky composed and produced the album Shanti Samsara which was launched by Indian Prime Minister, Narendra Modi and French President, Francois Hollande in the presence of World Leaders at the United Nations COP21 Paris Summit. He went on to perform music from this album at the United Nations General Assembly, NY, in addition to other venues worldwide. His repertoire of work consists of 15 studio albums released internationally, over 3,000 commercials and 3 feature films. Ricky scored music for the opening ceremony of the Cricket World Cup 2011, held in Dhaka-Bangladesh. Apart from his music Ricky is a conservationist, animal rights activist and an Ambassador for Save the Children (UK).
View Profile