Making India a sports champion
In an enlivening conversation with Lakshmi Pratury (CEO, INKtalks), Chennaiyin FC co-owner Vita Dani shares her journey, starting with an accidental encounter with sports to owning and promoting not one but two major leagues, in football and table tennis. 'No matter how much you do in sports, it is never enough, and it is never enough fun; you always want more', says the inspired promoter.
Recorded at Road to GES 2017, Hitex Exhibition Centre, Hyderabad
About the Speaker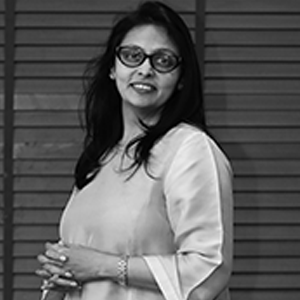 Chairperson, 11Even Sports
A go-getter with tremendous passion and enegy, Vita Dani resembles the new age woman of today, who is keen to make a substantial difference in the world through sports and philanthropic activities. Vita is the co-owner of 'Chennaiyin FC' team along with Abhishek Bachhan and MS Dhoni. She is also the President of MCDTTA (Mumbai City District Table Tennis Association). 11Even Sports conducts activities in table Tennis in 29 states in India under her guidance. She believes that Indian kids have tremendous potential in sports and is involved in popularizing football and table tennis.
View Profile