Making Bali plastic free
Sisters Isabel & Melati Wijsen are on a mission to ban the use, sale and production of plastic in their homeland Bali. Their campaign Bye Bye Plastic Bags has caught the attention of the likes of Ban Ki-Moon and Jane Goodall, and has been key in increasing awareness around garbage disposal.
Recorded at INK2014, Mumbai
About the Speaker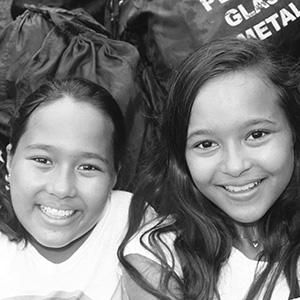 Eco- Environmentalist
Born and raised in Bali, Indonesia, youngsters Melati Wijsen (13) and Isabel Wijsen (11) are working to transform their community and society through their project BBPB (Bye Bye Plastic Bags), which focuses on the issue of waste disposal. Today, BBPB has become a well-known social initiative with a team of 25 volunteers from different local and international schools working to increase awareness around garbage disposal and advocate to change public perception about the use of plastic.
View Profile