Learning to be a Leader
Cultivate your leadership skills with Ravi Chaturvedi, who teaches us that leadership is not born but learned. During this intimate interview, Ravi describes his two planked approach to leadership, unwavering commitment to delighting your customer and an unrelenting focus directed towards encouraging your team. It all begins with finding a job that gives you joy, and utilizing the power of trust.
Recorded at INK2015, Mumbai
About the Speaker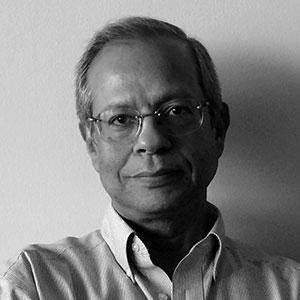 Former CEO, P&G Northeast Asia
Ravi Chaturvedi became the first ever Asian President and Member, Global Leadership Council of the Procter and Gamble (P&G) company. He was also the Group Chief Executive, Jet Airways for a short tenure. He is a consultant and advisor to the Nitto Denko Corporation, Osaka, Japan. For the CEO Council of Lighthouse Funds, a PE company based in Mumbai, Ravi advises several CEOs on the company's portfolio ranging from cookies, plastics, pesticides to diagnostic labs, retail, and snack foods companies. He is also an advisor to Marico and to Emami, Indian consumer goods companies that are expanding internationally. He is a Senior Fellow in the Management Department of the Wharton School of Business, and a Lecturer at the University of Pennsylvania.
View Profile