Innovating for a bright green future
INK Fellow Luke Iseman builds awesome things which also happen to be sustainable — from a fleet of bicycle taxis, to biochar kilns under 10$, to SoilIQ — a solar powered, wifi-connected soil sensor that allows us to optimally grow crops with a smaller carbon footprint. Iseman compels us to look at the pollution statistics not as a reason to get depressed but to look at them for opportunities to innovate.
Recorded at INK2013, Kochi, Kerala
About the Speaker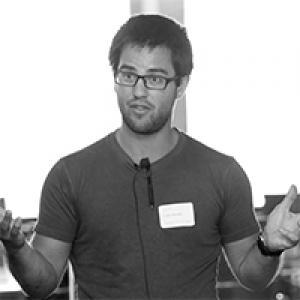 Director of Hardware at Y Combinator
Luke Iseman is Director of Hardware at Y Combinator, a venture fund which focuses on seed investments for startup companies. Prior to this, Luke worked on a Burning Man installation that generated light art from heartbeats (Pulse & Bloom), invented a smart gardening probe distributed by The Home Depot (Edyn), built and managed a fleet of 25 pedicabs, and wrote a book about traveling around the world. His projects have been covered by Make Magazine, Wired, Bloomberg, Techcrunch, Boing Boing, CBS This Morning and others. Luke resides in West Oakland, inside an off-grid shipping container home of his own design (Boxouse).
View Profile