Imagining the Future of Technology
Watch as Bharat Kaul (Director, Intel Labs-India) gives a fascinating talk on transformational technology, on how it has changed the graph of history and on using it to shape our tomorrow.
Recorded at INK2018, HYDERABAD
About the Speaker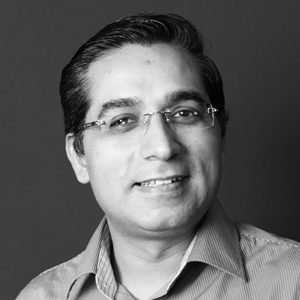 Director, Intel Labs/Parallel Computing Labs (India)
Bharat is the Director at Intel Labs/Parallel Computing Labs (India). In his 2-decade career at Intel, Bharat has held several technical and management leadership positions within product development groups and has been leading the lab for nearly a decade. At Intel Labs, Bharat's research focuses on application-driven Architectural Performance leadership for Intel for multi-core/many architectures with special focus on Artificial Intelligence and High-Performance Computing. The lab works in close collaboration with leading academic and industry partners across the globe. Most recently, Bharat, along with his other Intel colleagues, contributed to India's National AI Strategy discussion document that advocated and created Applied Research Centers (ICTAI) focused on Large Scale National Challenges.
View Profile