Healthcare re-imagined
Daniel Kraft gives us a taste of innovations in healthcare and medicine made possible by exponential technologies. With examples of innovative products and services already in the market, Kraft shows us how these technologies are soon becoming ubiquitous.
Recorded at INK2014, Mumbai
About the Speaker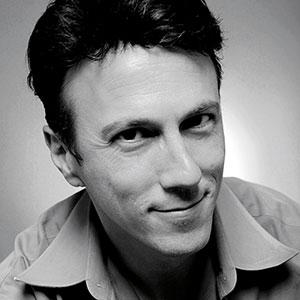 Physician Scientist
Daniel Kraft could have a sci-fi show based on his life and his research. Daniel is a Stanford and Harvard-trained physician-scientist with over 20 years of experience in clinical practice, biomedical research and innovation. Daniel is board certified in both Internal Medicine and Pediatrics from Massachusetts General Hospital, and has completed fellowships and extensive research in hematology/oncology, bone marrow transplantation, stem cell biology and regenerative medicine. Daniel is deeply involved with highly innovative programs and projects such as Singularity University, FutureMed, IntelliMedicine, MarrowMiner and RegenMed Systems. As well as being a pioneer in medicine, Daniel is an avid pilot and serves as a flight surgeon with an F-16 Squadron in California, and has been a finalist for astronaut selection at NASA.
View Profile