Hanif Kureshi: Reclaiming the streets to create art for all
In an enlivening talk, multidisciplinary artist and designer Hanif Kureshi throws light on the invaluable local sensibility inherent in street art, and shares his journey to preserving the same, using the power of walls to create art for all.
Recorded at INK2018, HYDERABAD
About the Speaker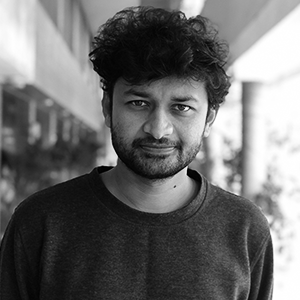 Multidisciplinary artist and Designer
Hanif Kureshi is a multidisciplinary artist and designer living and working in New Delhi, India. His work is focused on the intersection of art, typography and street culture. He is a creative director and Co-founder of St+art India Foundation which aims at making art accessible to a larger audience in India through the series of street art festivals. His ongoing project,handpaintedtype.com attempts to conserve and archive the vernacular street typography of India. His work has been exhibited at the London Design Biennale, Venice Biennale, Centre Pompidou in Paris, and Triennale Design Museum in Milan, among others.
View Profile