Haleem Khan: Breaking Barriers
Exuding beauty and grace, Kuchipudi dancer Haleem Khan mesmerizes with his performance, breaking all barriers of convention, gender and religion in pursuit of art, passion and life – inspiring us all to settle for nothing less than our dreams.
Recorded at INK2018, HYDERABAD
About the Speaker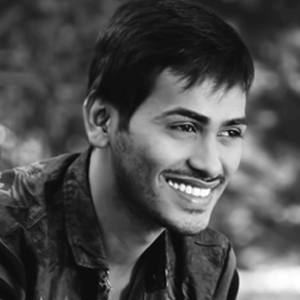 Dancer
Haleem Khan grew up in a rich mix of Islamic and Telugu cultures, and was drawn to the classical Indian dance form of Kuchipudi. At 9-years-old, he started his training under the revered Guru Sri K.V Subrahamanyam, disciple of the venerated Guru Sri (Dr.) Vempati China Satyam. Haleem lives in Hyderabad and has given more than 800 solo and group performances all over India and abroad. He has vast experience in teaching dance, choreographing both conventional and fusion, conducting workshops for both private and corporate groups. Haleem enjoyed immense success on his recent road shows in the United States and Malaysia, and immensely enjoys travelling and the continuous learning.
View Profile