Growing bone from your own cells
INK Fellow Nina Tandon is working on a problem: how to use cell technology to improve the surgical approach to grafting bone, the second most implanted human material. Labeling as "preposterous" the fact that the only way to get human bone is to cut it out of a person, Nina is spearheading an astonishing advance in tissue engineering. In this talk, Nina describes how her research team is developing a technique to use cells from a patient's own body to grow living, personalized bone grafts—and in doing so, to create a next generation technology inspired by the wonders of the human body itself.
Recorded at INK2015, Mumbai
About the Speaker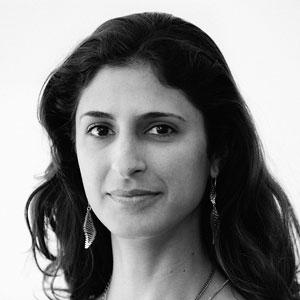 CEO, Epibone
Nina Tandon is CEO and co-founder of EpiBone, the world's first company growing living human bones for skeletal reconstruction. She is the co-author of Super Cells: Building with Biology, a book that explores the new frontier of biotech. She has a Bachelor's in Electrical Engineering from the Cooper Union, a Master's in Bioelectrical Engineering from MIT, a PhD in Biomedical Engineering, and an MBA from Columbia University. Her PhD research focused on studying electrical signaling in the context of tissue engineering, and has worked with cardiac, skin, bone, and neural tissue. Tandon spent her early career in telecom at Avaya Labs and transitioned into biomedical engineering via her Fulbright Scholarship in Italy, where she worked on an electronic nose used to "smell" lung cancer. She was named one of the 100 Most Creative People in Business by Fast Company, a Crain's 40 under 40 people who have achieved success in business before turning 40, and a World Economic Forum Tech Pioneer.
View Profile