Giving the LGBTQ community their due
In a spirited talk, Human Rights Crusader and activist Anjali Gopalan shares her journey in fighting India's long-standing battle to decriminalize homosexuality. 'Your sexuality is who you are, and if that is denied to you, what are you left with?, she argues. Her story urges us on with courage in standing for what we believe in and to never give up. On 6 September 2018, the Supreme Court of India decriminalised homosexuality by declaring Section 377 of the Indian Penal Code unconstitutional.
Recorded at INK2018, HYDERABAD
About the Speaker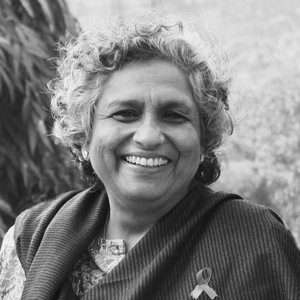 Human Rights Crusader
Human Rights Crusader; Activist; Founder and Executive Director, The Naz Foundation (India) Trust An Indian human rights and animal rights activist, Anjali Gopalan is founder and executive director of The Naz Foundation Trust, an NGO dedicated to the fight against the HIV/AIDS epidemic in India, with a focus on women and children. With a postgraduate diploma in journalism, and a masters degree in International Development, Anjali began working on issues related to HIV/AIDS and marginalized communities in the United States. In 2012, Time named Gopalan in its list of the 100 most influential people in the world.
View Profile