From ideas to iTunes
Music prodigy Navneeth Sundar combined his gift of music with his bent towards science, and gave birth to, a hitherto unheard of term, iPad musician. In a lively talk, Sundar shares his journey to discovering the delicate nuances of this new-age music and entering the Limca Book of Records for the first-ever classical concert played on an iPad.
Recorded at INK2018, HYDERABAD
About the Speaker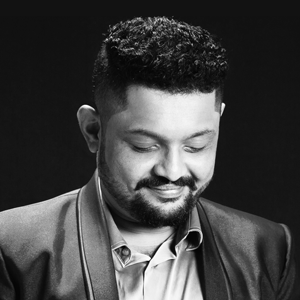 Musician and Performer
Navneeth Sundar is a composer, keyboardist, iPad musician and performer. Started as a musical prodigy, Navneeth Sundar owned the stage since a very young age with his performances by creating a distinctive approach to classical-fusion music. Making his presence felt in the classical and fusion music scene, he is one of the most technically complex artists, well known for being the first musician to explore Carnatic music beyond the constriction of instruments with the help of an iPad, acknowledged by the Limca book of records.He has scored the music for films in Telugu, Malayalam and Tamil and also runs his band "Navneeth Sundar Ensemble" performing his independent music scores and also covers of famous songs, rearranged by him.
View Profile