From failing in engineering to co-founding a million-dollar company
In a world where everyone around us want us to "think" and follow the conventional route to success, INK Fellow Varun Agarwal shares a very different mantra of success — "Don't think." Watch as Varun shares his fascinating story of starting India's largest college merchandise company and becoming a bestselling author, while braving a certain 'Anu Aunty'.
Recorded at INK2013, Kochi, Kerala
About the Speaker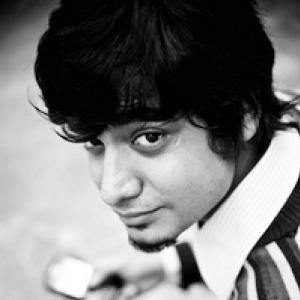 Media/Merchandise Maverick
By the age of 25, Varun Agarwal was already a filmmaker, entrepreneur and the bestselling author of 'How I braved Anu Aunty & Co-founded A Million Dollar Company'. He is the co-founder of Alma Mater, India's biggest college apparel/memorabilia company, and also the co-founder of Reticular, a social media marketing firm. The pursuit of his interests brought about collaborations with A.R. Rahman, Preity Zinta, and many others.
View Profile