Engaging with the Indian Government
How do we cooperate with the Indian Government? Madan Padaki explains the different ways stakeholders can interact with each other to efficiently engage with our country's systems and more importantly, find the right people within to work with.
About the Speaker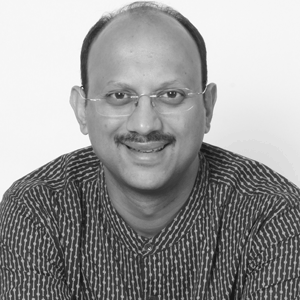 Co-Founder & CEO, Rubanbridge
Madan Padaki is co-founder and CEO, RubanBridge, a last-mile services platform for Rural India; Co-founder & Director of Sylvant Advisors, an education advisory & investments entity and Co-founder & Trustee of Head Held High Foundation, a social organisation for eradicating rural poverty where he leads the Global Action on Poverty (GAP) Initiative. He is also co-founder & former CEO of MeritTrac Services, one of India's largest Skills assessment company; acquired by Manipal Global Education. In 2011, Madan was conferred The Young Education Leader Award by the EDGE Forum – a forum of leading educationists and educational institutions in India. Madan also serves as a Senior Advisor to Tata Trusts, is on the Governing Council of TiE Bangalore and is a Founding Partner of Social Venture Partners, Bangalore.
View Profile