Edible Cutlery
While we are embroiled in a seemingly unsolvable challenge, Narayana Peesapaty has thought of a unique way to counter the "plastic" problem. He saw the obnoxious amounts of plastic we throw away in the name of disposable cutlery and the horrendous amounts of neurotoxins we consume while eating from plastic cutlery and decided that it had to be dealt with in a radical way. That's when "Bakeys", the "edible cutlery" range was born.
Recorded at INK2016, Goa
About the Speaker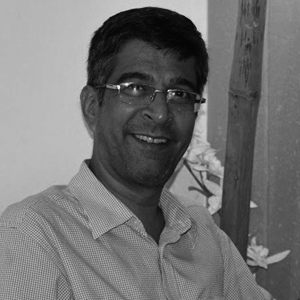 Founder, Baykeys Food
Narayana came up with the idea of edible cutlery, which he supplies through Bakeys Food. He holds bachelor of science degree in Chemistry from Osmania University and an MBA from IIFM-Bhopal. Narayana is the founder and Managing Director of Bakeys Foods Private Limited - he develops innovative solutions to environmental problems, manages operations and is building a team that shares his goals and vision for the company. He went into the edible cutlery business to create a sustainable business that is great for the environment and is eager to disprove the convention that environmentally-friendly products are non-profitable.
View Profile