Cutting-edge architecture
Mark Foster Gage's pioneering designs combine architectural practice with the innovative use of today's most advanced technologies. From futuristic stores and costumes for Lady Gaga to automative design inspired buildings, Gage shares some of his fascinating projects.
Recorded at INK2014, Mumbai
About the Speaker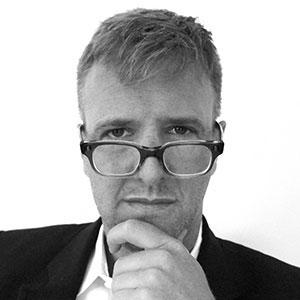 Architect
Mark Foster Gage is a recognized innovator in the fields of architecture and design. His pioneering designs combining architectural practice with digital technologies, advanced materials, and emerging media platforms have been exhibited in institutions including the Museum of Modern Art and the Art Institute of Chicago, and featured in the press such as Vogue, Wired, Fast Company, The New York Times, USA Today, PBS and MTV. He is currently holds the positions of Assistant Dean and Professor with tenure at the Yale School of Architecture, where he has been on the faculty since 2001. Gage has written extensively on architecture and design in academic and popular publications including Log, The Journal of Architectural Education, Volume, Fulcrum, Mole, and Perspecta. He has published two books: Aesthetic Theory: Essential Texts for Architecture and Design, and Composites, Surfaces and Software: High Performance Architecture, with Greg Lynn.
View Profile