Cultivating India's Art Heritage
Art is soft power – an indicator of who we are and what we can be. Gallerist Aparajita Jain gives a riveting and thought-provoking talk on India's intangible art heritage and the indescribable value it holds. She questions, 'what then is holding us back from appreciating, respecting and furthering it?
Recorded at INK2018, HYDERABAD
About the Speaker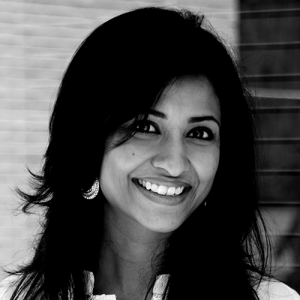 Art Gallerist; Co-Founder, Nature Morte
Art purveyor Aparajita Jain is amongst the leading names in the Indian art world, putting the country's contemporary art on the international map. In 2005 she founded gallery Seven Art Limited to showcase cutting-edge ideas in Indian art, discovering pioneering artists like Asim Waqif and Aakash Nihalani. The gallery went on to host the first-ever Indian contemporary art show in China (in MOCA, Shanghai), and opened doors for Indian artists to the Lisbon Biennale. Jain is today the co-founder of Delhi's most avant garde art space, Nature Morte, showcasing names like Subodh Gupta, Jitish Kallat and Anita Dube. Her non-profit endeavour, Saat Saath Arts Foundation (SSAF), is a first-of-its-kind initiative built to catalyse international art exchange between India and the world. SSAF is now working with the Rajasthan government to create the first permanent International Art Space in the state, at Nahargarh Fort. Jain was listed as one of the 50 icons of Indian Art by Platform, is on the board of the Delhi Chapter of YPO and a founding member of the Harvard South Asia Institute Arts program.
View Profile