Cultivate a Life of Wellbeing
In a stirring talk, Sunny Singh, founder of RoundGlass makes us pause and reflect upon the epidemic facing us all today – of the modern lifestyle. He urges us all to live the slow life, to be grateful, build meaningful relationships and make wholistic wellbeing the journey of life.
Recorded at INK2018, HYDERABAD
About the Speaker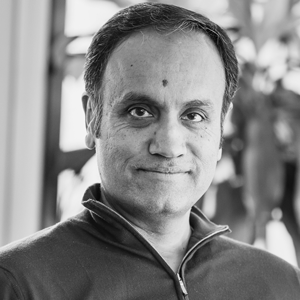 Serial Entrepreneur; Founder, Roundglass
Gurpreet 'Sunny' Singh is a serial entrepreneur devoted to healthcare accessibility and wellbeing. In 1996 he founded Edifecs, an industry leader delivering innovative, integrated solutions for the healthcare ecosystem. It is now one of the fastest-growing health-care technology companies in the United States. He established SabTera, a philanthropic foundation that works with under-resourced communities to provide wholistic schooling for children and sustainable employment for women. In 2014 Sunny founded RoundGlass, a socially-conscious global organization, to spur innovation in digital health and wellness. The company mentors disruptive entrepreneurs and facilitates collaboration to create a vibrant ecosystem of innovation in the healthcare field. Sunny is an avid golfer and photographer. He enjoys travelling to new places and learning about different cultures.
View Profile