Big data for social impact
As the world lights up with news and rumours on social media, Deb Roy and his team of researchers at MIT's Laboratory for Social Machines trace back through data archives to understand and map the anatomy of a rumour. Looking at data around events like the Boston Marathon bombings is helping them build real-time responsive systems of great value for journalists and authorities.
Recorded at INK2014, Mumbai
About the Speaker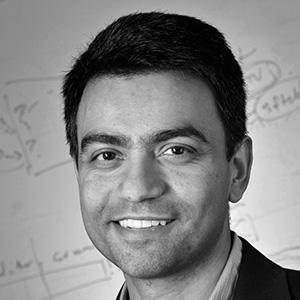 Cognitive Scientist; Chief Media Scientist, Twitter
Deb Roy is an Associate Professor at the Massachusetts Institute of Technology (MIT) and is Chief Media Scientist of Twitter. He conducts research at the intersection of human and machine communication. In 2008 he co-founded and was the founding CEO of Bluefin Labs, a social TV analytics company, which MIT Technology Review named as one of the 50 most innovative companies of 2012. Bluefin was acquired by Twitter in 2013. He has authored over 100 academic papers in machine learning, cognitive modeling, and human-machine interaction. A native of Canada, Roy received a Bachelor of Applied Science (computer engineering) from the University of Waterloo and a PhD in Media Arts and Sciences from MIT.
View Profile