Ankit Agarwal: Be the change you want to see
It takes real grit and courage to take it upon yourself to change what seems inevitably insurmountable and beyond you! Ankit Agarwal does exactly this as he sets about cleaning the river Ganges of its gigantic amounts of temple waste that is steadily killing the ecosystem. He further breaks barriers by employing marginalized women and giving them the dignity long denied to them. Listen in as he inspires by example to take action and create the larger-than-life impact you wish to see happen!
Recorded at INK2018, HYDERABAD
About the Speaker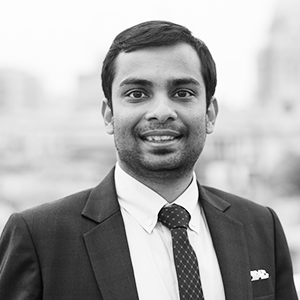 Founder & CEO, Helpusgreen®
Ankit Agarwal is the Founder and CEO of Helpusgreen®, a social enterprise that has pioneered the flowercycling® technology, converting the waste from places of worship into patented lifestyle products, to save the river Ganges. Awarded as Fast Company's 2018 World Changing Ideas, Helpusgreen® is the world's first lean and profitable solution to this monumental problem, bringing hope to revive the lifeline of more than 420 million – The Ganges. Ankit has worked on sustainability projects across 26 countries and is amongst the 21 young leaders selected for extraordinary skills by the Asia Society. Recently, Ankit was named in the Forbes India 30 Under 30 list and received the Unilever Young Entrepreneur Awards 2017, GSG Millennial Honor 2018 and the prestigious United Nations Young leader for Sustainable Development Goals award 2018.
View Profile