Ankit Agarwal: Be the change you want to see
It takes real grit and courage to take it upon yourself to change what seems inevitably insurmountable and beyond you! Ankit Agarwal does exactly this as he sets about cleaning the river Ganges of its gigantic amounts of temple waste that is steadily killing the ecosystem. He further breaks barriers by employing marginalized women and giving them the dignity long denied to them. Listen in as he inspires by example to take action and create the larger-than-life impact you wish to see happen!
Recorded at INK2018, HYDERABAD
About the Speaker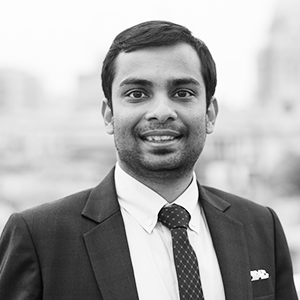 Founder, Phool.co
Ankit Agarwal is the Founder-CEO of Phool. co, a social enterprise that has pioneered the 'flowercycling®' technologies to reduce the pollution in the Rivers Ganges, by up-cycling the vast quantities of flower temple waste in India. At Phool.co, over 11.4 tons of temple waste is collected daily in Uttar Pradesh & Bihar and converted into charcoal-free incense and an animal-free alternative to leather called Fleather (PETA's Best Innovation in the Vegan World 2020).
View Profile