There will be no robot apocalypse
Watch as robotics expert Reiko Yasue demonstrates how the soft robotics of 'Big Heroes 6' (2014-animation movie) is already enmeshed in the present and is not futuristic. And yet, she debunks the idea of a potential humanoid robot apocalypse, sighting their shortcomings. 'We create the robots and we create the future' is her confident stance.
Recorded at Road to GES 2017, Hitex Exhibition Centre, Hyderabad
About the Speaker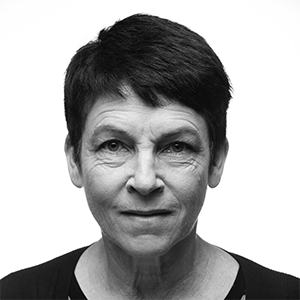 Managing Director, Silicon Valley Robotics
Andra Keay is the Managing Director of Silicon Valley Robotics, non-profit industry group supporting innovation and commercialization of robotics technologies. Andra is also founder of Robot Launch global startup competition and a mentor, investor and advisor to startups, accelerators, thinktanks, with a strong interest in commercializing socially positive robots and AI. Andra co-founded Robohub, the global robotics research news site, building on her background in film, television, media production, internet and computing technologies, with degrees in Interaction, Communication and Human/Robot Cultural Studies. She also co-founded Robot Garden, a robotics makerspace and teaches Interaction Design Theory.
View Profile