The world of restaurants
Not knowing what his passion was early on in life, Sameer finally realized what he likes to do best is to eat! Listen to him talk about his journey towards opening his dream restaurant 'The Bombay Canteen'.
Recorded at INK2016, Goa
About the Speaker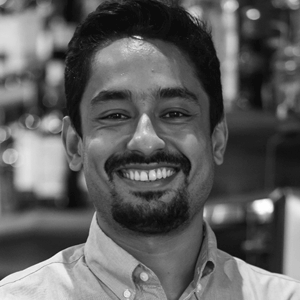 Founder & CEO, The Bombay Canteen
Sameer has over 8 years of experience in the restaurant business in both India and the USA. With a degree in Chemistry and an MBA, he started his career in banking before realizing that his interests lay in the world of hospitality and restaurants. Sameer's time at Shalom in Delhi became his education in the business and from here he went on to Cornell University's Hotel School and to work in New York. Whilst in New York, Sameer had the opportunity to work at some of the finest names in the business - Chef Daniel Boulud's Bar Boulud and Danny Meyer's North End Grill. Driven by the passion to build a restaurant that fit in the Indian context, both socially and culturally, in 2013 Sameer joined hands with Yash Bhanage, and Chef and Mentor Floyd Cardoz to develop the concept behind The Bombay Canteen, where they have formed an environment that is not only welcoming but places a strong emphasis on excellence in both service and food.
View Profile