The society is our lab
Eisenhower Fellow and MD of Accenture Labs India Sanjay Podder gives a revealing talk on creating technology for good, expanding on instances where tech start-ups today have created models to avoid vulnerability of human trafficking with the use of AI.
Recorded at Road to GES 2017, Hitex Exhibition Centre, Hyderabad
About the Speaker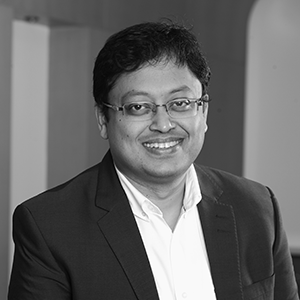 Eisenhower Fellow and MD, Accenture Labs India
Sanjay is an Eisenhower Fellow and Managing Director at Accenture Labs India. He is responsible for driving software engineering, R&D and leads the company's Technology4Good program. Sanjay is passionate about using the combinatorial power of technology for building a more inclusive and sustainable world. He believes that as a software engineering researcher, he can solve some of the greatest challenges facing mankind with data science, digital and design thinking. Sanjay joined Accenture in 2002. Currently, he leads a team of data scientists and software engineering experts to deliver greater automation and augmentation of software engineering activities, and build disruptive solutions for business and society. In the past, he has led several technology transformation programs across systems integration, application outsourcing, infrastructure outsourcing and business process outsourcing for clients across the United States and Europe. Sanjay is a member of Accenture's Technology Leadership Council (TLC) and Technology Steering Committee for Corporate Citizenship. He is also a technology mentor for social entrepreneurs and startups including Ashoka Fellows and NASSCOM Foundation. A governing council member of the NASSCOM-Digital India IoT Center of Excellence, Sanjay has built a powerful open innovation ecosystem for joint R&D with leading academics in India and the United States.
View Profile