See the wonder in the familiar
Listen in to artist Dia Mehta as she reminds us to pause and appreciate the familiar. 'It's the repetitiveness of our day to day makes us who we are'. She demonstrates this in her own craft, recreating everyday spaces using recycled paper.
Recorded at Road to GES 2017, Hitex Exhibition Centre, Hyderabad
About the Speaker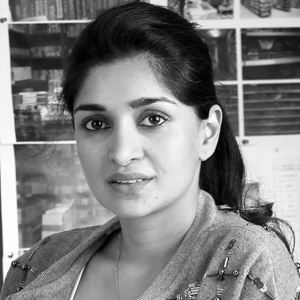 Artist, Dia Mehta Bhupal studio
Dia Mehta Bhupal originally from Mumbai, now works and practices in Hyderabad, India. Educated at The Parsons School of Design in New York, she holds a BFA in Photography. Prior to enrolling at Parsons, Dia completed her foundation studies at Central Saint Martins College of Art and Design, London. During her time at both Parsons and St. Martins, Dia has focused extensively on photography, with a particular emphasis on redefining everyday images as commonly interpreted by society. Dia creates fine art photography, primarily working with the constructed image.
View Profile