How I lived on 32 Rupees a day
Tushar Vashisht made headlines with his lifestyle experiment to live on the government-stipulated poverty line of Rs. 32/day. At INK2013, this Wall Street banker turned health entrepreneur takes us through his journey, and shares the insights that spurred him to lead a health revolution in India.
Recorded at INK2013, Kochi, Kerala
About the Speaker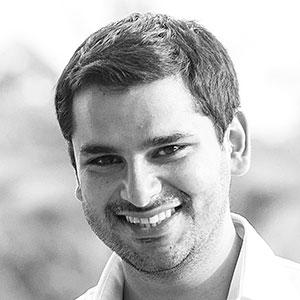 Health Entrepreneur
In 2011, along with a friend, Tushar Vashisht conducted a lifestyle experiment living at the government-stipulated poverty line of Rs 32/day. The experiment and its documentation gave scientific voice to the poor, creating empathy amongst India's privileged, and providing concrete policy solutions to the government. It also inspired him to co-found HealthifyMe, the world's first Indian nutrition and calorie tracker for healthy living. HealthifyMe has gone on to serve 15 million users and has raised $35M in equity capital. Prior to this, Tushar worked as a banker, and also helped initiate the Indian Government's Unique ID project.
View Profile