A world with knowledge and information set free
As we reap the benefits of a digitally connected world today, it comes at a cost – of all our personal data being used for creating echo chambers to sell propaganda. In a stirring talk, Priya Kuber lays the ​case for building decentralized internet, free of net neutrality, censorship and fake news. Watch as she calls upon a movement to set knowledge and information free.
Recorded at INK2018, HYDERABAD
About the Speaker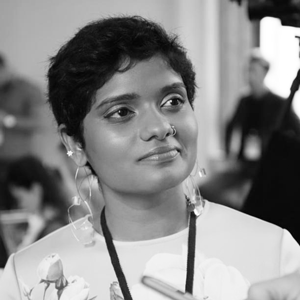 CMO, Era Inc and GUN Inc
At 21, Priya was the first Indian woman to start an open-source hardware company in India. At 28, she built Bay Area's first women-centric co-working space. Presently, at 30, she is the first Indian woman working to build a decentralized internet free of net neutrality, censorship and fake news. She is a community builder and teacher at heart and firmly believes in the power of technology to improve the lives of people. She views entrepreneurship as a deeper path towards self-discovery. Lately, she has found her anchor in Vipassana meditation.
View Profile