Zohre Elahian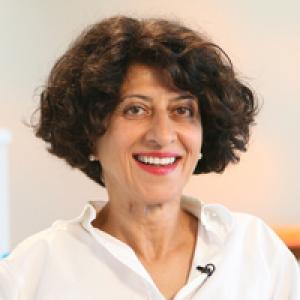 Zohre Elahian has been actively involved in international development for over 10 years. With her husband, Zohre started Schools Online, a not-for-profit organization that has brought computers to schools and introduced ICT in education in many countries around the world and within the US. As the Managing Director of Global Catalyst Foundation, Zohre has also evaluated many projects, addressing critical needs in education, ICT and microfinance; and her Foundation has provided funding to such projects in many countries.
Zohre has also served on the board of directors of Relief International for over 8 years working on different developmental and humanitarian projects in countries such as Lebanon, Palestine, Jordan, Pakistan, Afghanistan, Iran and many other countries. Prior to her humanitarian activities, she co-managed a successful private business for 15 years.
Zohre holds an M.A. in Anthropology. In 2009 Zohre received the Unsung Heroes of Compassion award and special blessing from his Holiness, The Dalai Lama.
WEBSITE
www.global-catalyst.org