Yash Dongre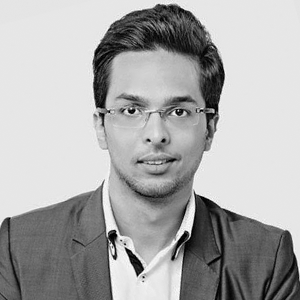 Yash Dongre heads the American side of the business at House of Anita Dongre. Having completed his post-graduation in International Marketing from Hult Business School, USA, he is currently spearheading the company's expansion strategy in the US and recently launched the company's first store in New York.
Yash has a keen interest in social enterprise and entrepreneurship projects, and has invested in a social impact driven start-up X Billion Labs. The company claims a business-driven approach giving ROI and works in the domain of water, digitization, social cause, marketing, renewable energy, skill development, education, rural development, agriculture and e-commerce.
He is a core member of the Anita Dongre Foundation, undertaking its CSR activities as part of his profile. He led the Charoti Project launched by the foundation, in a small village about 2 hours from the city of Mumbai. They trained completely unskilled women from the village, equipping them with technical skills and employment opportunities, making them economically independent. The Anita Dongre Foundation is focused on turning villages into self-sustainable units. Recently, Yash Dongre addressed over 2000 students at the annual United Nations Young Change Makers Conclave on Anita Dongre Grassroot's journey of adapting an enterprise approach towards sustainability.