Vidya Shah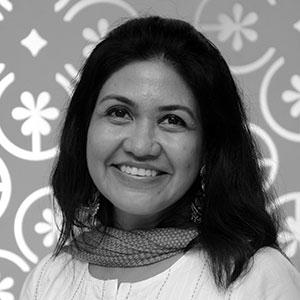 Vidya Shah is the CEO of EdelGive Foundation, which is the philanthropy arm of the Edelweiss group. Former Chief Financial Officer (CFO) for the Edelweiss Group, she is now part of the board for various prominent organisations like Agastya International Foundation, Asian Venture Philanthropy Network, Common Purpose, Women on Wings, Toolbox India Foundation and Masoom in addition to  Edelweiss. In each of these organisations, her role enables her to contribute strategically which helps them build a stronger presence by implementing useful plans in an efficient manner.
She attained an MBA degree from IIM, Ahmadabad and spent the first 11 years of her career in the field of investment banking with companies like ICICI, Peregrine and NM Rothschild wherein, her role was to advise the corporate in Capital Raising and M&A transactions. Later, she worked in the capacity of a Chief Financial Officer (CFO) for the Edelweiss Group while also heading the Human Resources and Administration functions for the firm.
Apart from being an active member of the CSR and business fraternity, Vidya is a connoisseur of art and spearheads Edelweiss's art event called Palette. Her love for the field of art is not limited to collecting artefacts and paintings, it extends to appreciate music and the same is visible in the efforts she is putting into learning this skill.
After having gained a diverse experience, she set up the EdelGive Foundation and has been its CEO since its inception. Under her leadership, over the last seven years, EdelGive has become a catalyst of change, dedicated to collaborative philanthropy in the fields of education, livelihoods and women empowerment.