Usha Arunachalam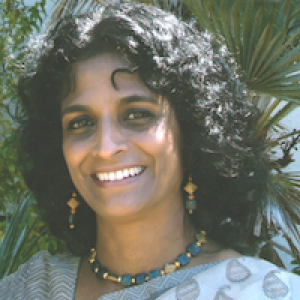 Dr. Usha Arunachalam is a biotechnologist with over 20 years of business experience with biotech companies, especially early-staged biotechnology companies. She currently consults for IndUS Pharmaceuticals, an India-US cross border biotechnology company.
Since 2008, she spends most of her time in learning, preserving and propagating classical Hindustani Music. Her chance encounter with Pt. Shyamrao Kulkarni was a turning point in her life, since which she has dedicated herself to music. In addition to learning music from Pt. Shyamrao Kulkarni, she has assisted him in writing his books on "Shyamrao Gharana" and continues to assist him with book translations and other publications.
Prior to 2008, Dr. Arunachalam was VP of Business Development and led the business development and strategic efforts of FivePrime Therapeutics, a privately held early-stage biotechnology company in California. At Fiveprime she was an integral member of the executive team and was instrumental in raising more than $ 120 MM in near term investments for collaborative research from strategic partners, primarily large Pharmaceutical companies. Her group was also responsible for all in-licensing and out-licensing activities, and the management of collaborations with both strategic and academic partners.
Prior to joining FivePrime, she served as Vice President, Business Development at Intrabiotics and served as a member of the executive team. Prior to joining Intrabiotics, Dr. Arunachalam was Sr. Director of Business Development at Kosan Biosciences, where she was responsible for all in- and out-licensing and business development activities for multiple projects. Among her many accomplishments at Kosan Biosciences, Dr. Arunachalam was instrumental in identifying, initiating, structuring and negotiating a major agreement with Roche to globally co-develop and co-commercialize an anti-cancer drug candidate then in Phase I clinical trials; a deal that was valued at >$220 MM and provided Kosan over $ 70 MM in near term research and development funding.
Further, at Kosan she also was responsible for in-licensing the geladanamysin portfolio from NIH and established 2 large CRADAs with the NIH, which resulted in the successful acquisition of the company by BMS.
Prior to Kosan Biosciences, Dr. Arunachalam was Associate Director at Chiron Corporation (now acquired by Novartis), a publicly traded global biotechnology company. Here she was responsible for research strategy, strategic planning and business development and reported directly to the Head of R&D.
Dr. Arunachalam received her Ph.D in Biochemistry from the Indian Institute of Science and received a pre-doctoral fellowship from University of Michigan to work on her thesis. She received her MBA from UCLA's Anderson School of Management.